Around Halloween time I found these ice cube trays of brains and skulls. I thought to myself "I wonder if those would work with resin?" They did :D
I know this isn't crochet but my blog is for all my crafty stuffage :D Ok enough rambling on to the brains!!!!!!!!!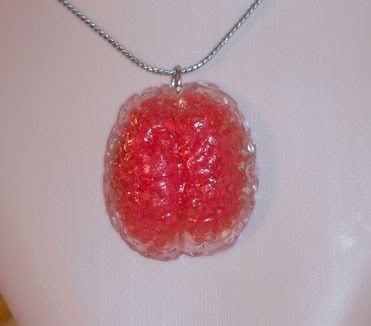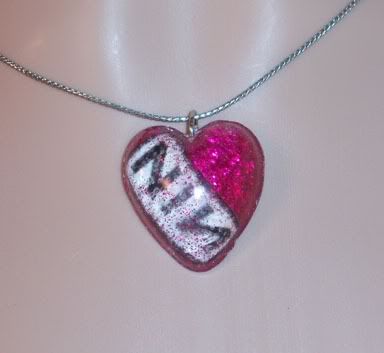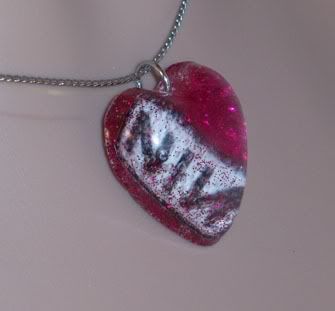 Penny for your thoughts LOL Yah I'm strange :P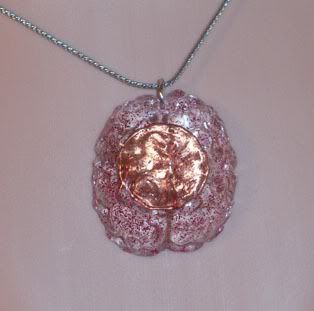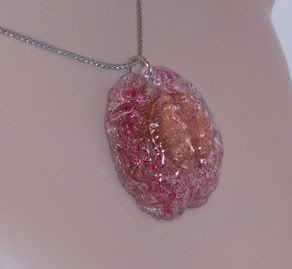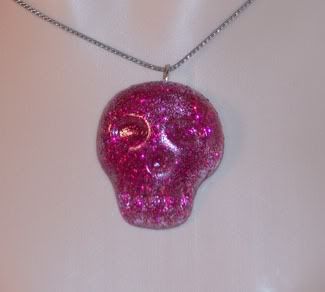 Ok and don't be freaked out but to some people this will be gross LOL It all started when I accidentally cut myself (sewing LOL) and decided to put it on a piece of paper and encase it in resin for my husband. I made him a blood charm. Then he cut himself shaving and put the blood on a piece of paper. He wrote "I love you forever" and I encased it in resin. So we have matching blood charms. It isn't really gross. I think it is romantic. It is in resin so it isn't going to rub of or anything so it is sanitary.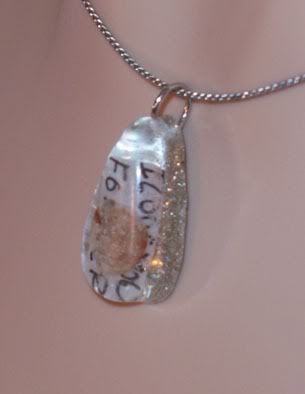 Tell me what you think :D
***************FOR FUN***********************
Zombie Music Videos
http://www.youtube.com/watch?v=1R-V846_Mm8
http://www.youtube.com/watch?v=0N1_0SUGlDQ
BRAINS!!!!!!!!!!