Many people keep asking me the same question. "How do I use your chart?" I keep telling everyone the same thing. "Look it up on Google" But after doing a search myself I haven't found a site that has all you need. Just part of what you would need here and there. I am going to try my best to explain. Ok here goes. This is for right handed people. I am by no means an expert. I learned this online and by trial and error.
Step 1: First you need to learn how to read a graph. Decide if you are doing a hat or a square. Think about how your stitches will lay out. When you make a hat you are making it upside down. Top of the head to the bottom. So it makes sense to flip your chart upside down. (unless you are doing a slouchy hat. Then you will want to keep it right side up.) Also with a hat you don't crochet back and forth, you go around. So that is how you will have to crochet it. Here is a picture of how to read a chart for a hat. Start at the green dot and go around.
If you are doing a square you will be working from the bottom up and going back and forth.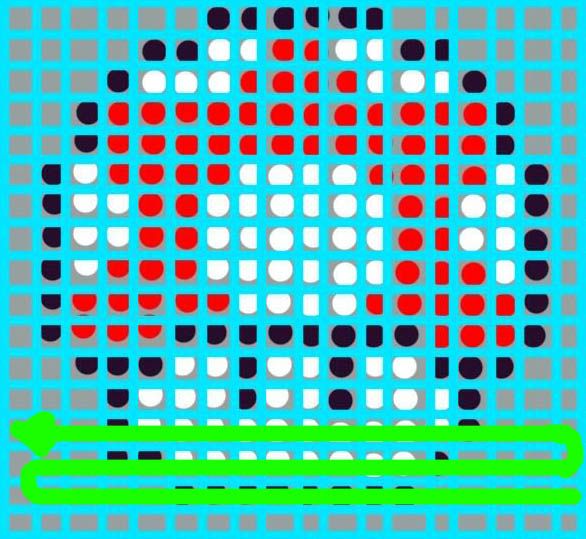 Step 2: Now when you get to where you want to do the first color change stop right before the stitch you want to be a different color. You should have 2 loops on the hook.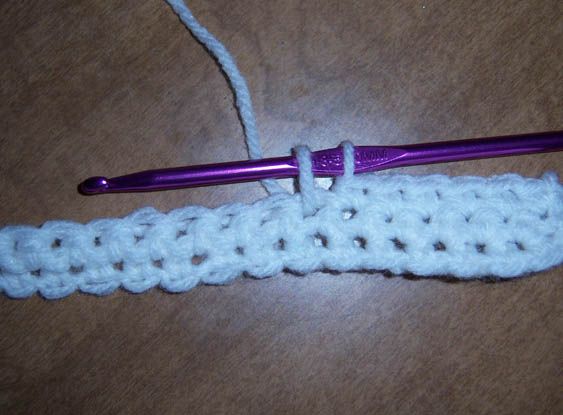 take the color you want and pull it through the loops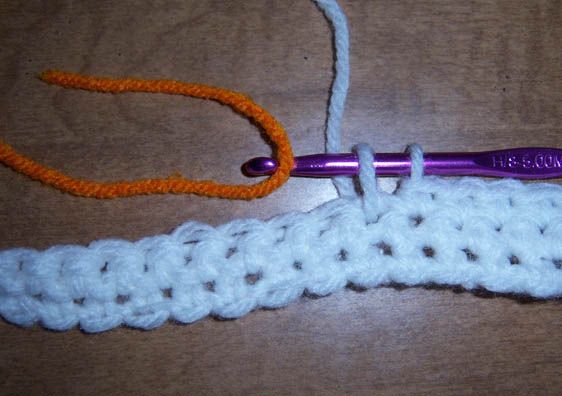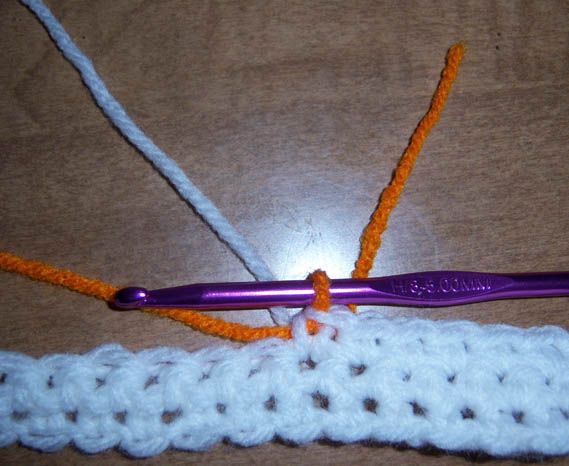 now insert the hook into the stitch you are changing the color of. Make sure your hook goes behind the original color because you will carry that color behind your work.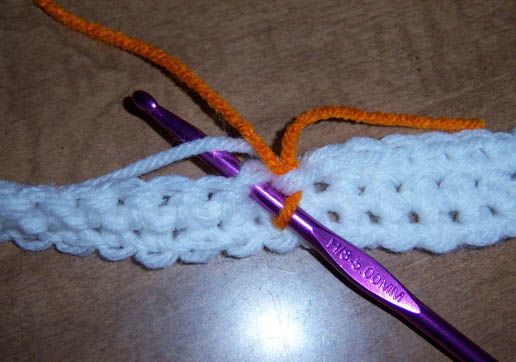 now pull your new color up
If you are making the next stitch a different color you would add your other color here. If you are continuing with the same color you would keep going.
Tada! completed stitch :)
Step 3: Ok next is how to deal with the ends. If it is a hat I don't usually care about the ends. I just tie the ends. I will add my colors through the chart then when I get to the end of the chart I will cut all the colors but the main color and tie it in knots, then crochet around until I get to the chart again. If you care about what the back looks like you can get a blunt needle and hide the ends, just like when you carried the colors through, you can run the ends through the same space.
Please let me know if this helped you. I love to get comments :)