Acheron Parthenopaeus Symbol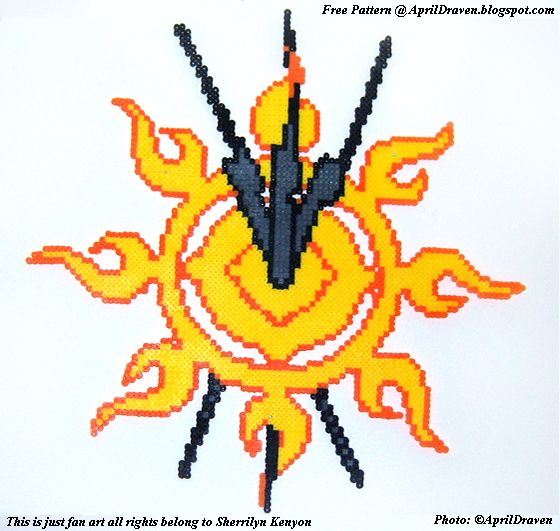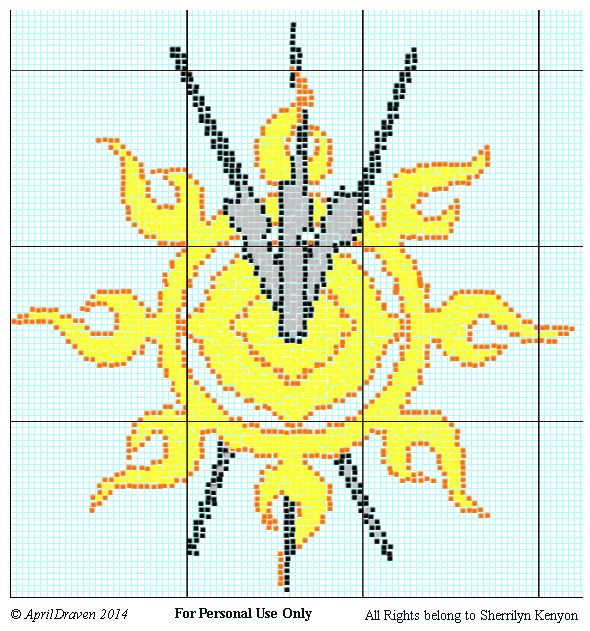 I have it blocked by 29x29 peg boards (aka. 6 inch square board) in case you were wondering what the big squares were for.
Please don't ask how many beads it took, I didn't count.
I bought 2-1000 bead bags of Yellow, 2-1000 bead bags of Orange, and 1-1000 bead bag of silver. I just used the black I already had. I didn't run out.
I get my supplies from
here
. It is a great store. I needed 13 boards, but I already had them. Parchment paper works really well so you don't have to buy their "special paper". You might want to get some 2 large pieces of cardboard to help with flipping the project. Also look up "taping perler beads" That helps a lot with large projects. Good Luck! Have fun :D
(For those of you who don't know, Acheron Parthenopaeus is a character from
Sherrilyn Kenyon's Dark-Hunter book series
. I love those books so much. It is a very Adult book series, you have been warned)
Crafty friends:
You can use this pattern for crochet, knitting, and cross stitch too. In fact if you search for "perler bead" projects you can find a lot of patterns. For every bead just make a stitch instead. If you aren't computer savvy, you can get graph paper and color in where the beads are. Just an idea. When my finger heals enough to make videos again I will be posting on how to switch colors and read a chart. Until then, here is
a tutorial
I made a while ago that might help.
Let me know if you make anything with this pattern. I would really enjoy seeing your pics :)