I wanted to try my hand at wearing fake dreads. So, of course I needed to make a Dreadband. The cool part is, it works for a regular headband too. Bonus! I haven't had the time to put dreads in yet, but I will post pics when I do. Expect more Headband/Dreadband patterns in the future. If you are interested in this pattern it is available for $3.00 in my
Etsy Shop
.
News: I opened a new shop where I am going to sell physical items and not patterns. It is pretty much just a place for me to sell stuff I make from time to time, crochet related or not. If you are interested,
check it out here
:) It is still new so, I don't have a lot in it yet. I will keep adding stuff though.
Side note: I will have 2 new FREE patterns soon. I am just waiting for my pattern testers to finish them, so keep checking back.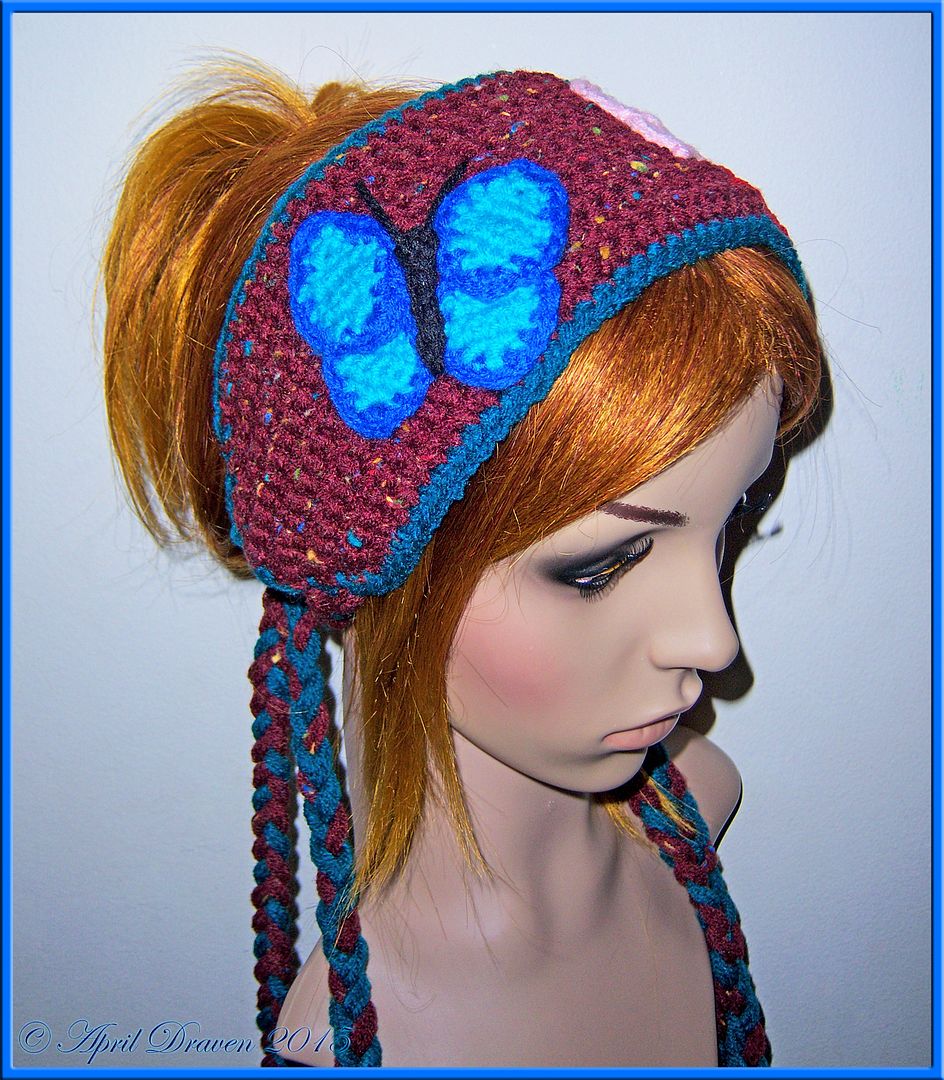 Thanks for looking! If you want to help out, share, share, share. It's good Karma ;)