My daughter was turning 11, and she wanted a Minecraft birthday party. I searched and searched the internet, trying to find something cheap. We have a very limited budget, and I didn't want to have to invest a ton of money into a party. Here is what I decided.
For activities I went to
this site
and printed off a few Minecraft characters. I used the mini ones because they seemed easier to assemble. I let the kids cut them out. I had paste and tape. Almost everyone used tape.
I found
this site
and printed off the "sticker" pages. I didn't make stickers though. I let the kids paste them to a piece of paper. I gave them crayons and let them draw/color their own minecraft scenes. That took care of the activities.
Next, I had to make party favors. I made some rice krispies treats that looked like minecraft blocks. Chocolate for the bottom and regular colored green for the top.
Then, I designed a label to put on a ziplock bag. I filled bags with Jolly ranchers and gold nuggets. I was inspired by
this
, but I was lazy and decided to throw them all into one bag. I then looked at a bunch of bottle wrapper pictures, and decided to design my own. I filled water bottles with blue and red Koolaid. (Printables at the end)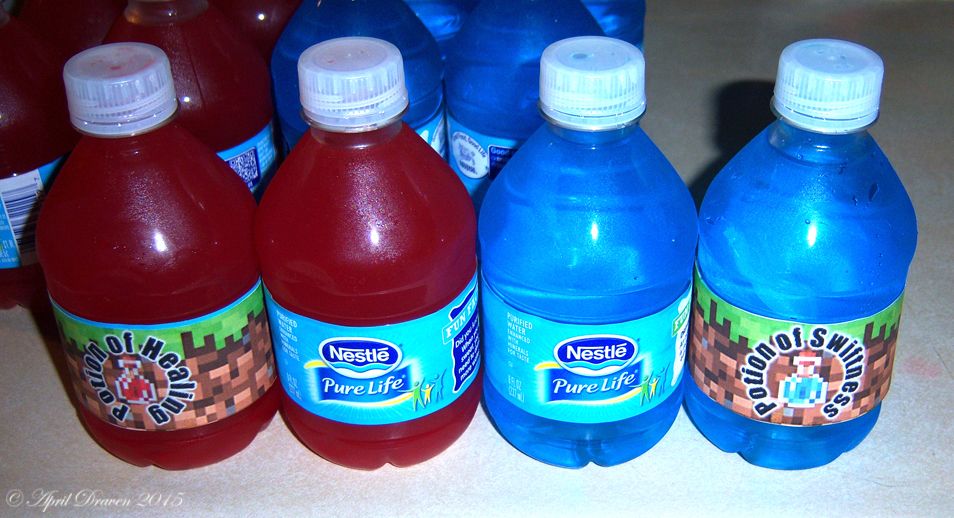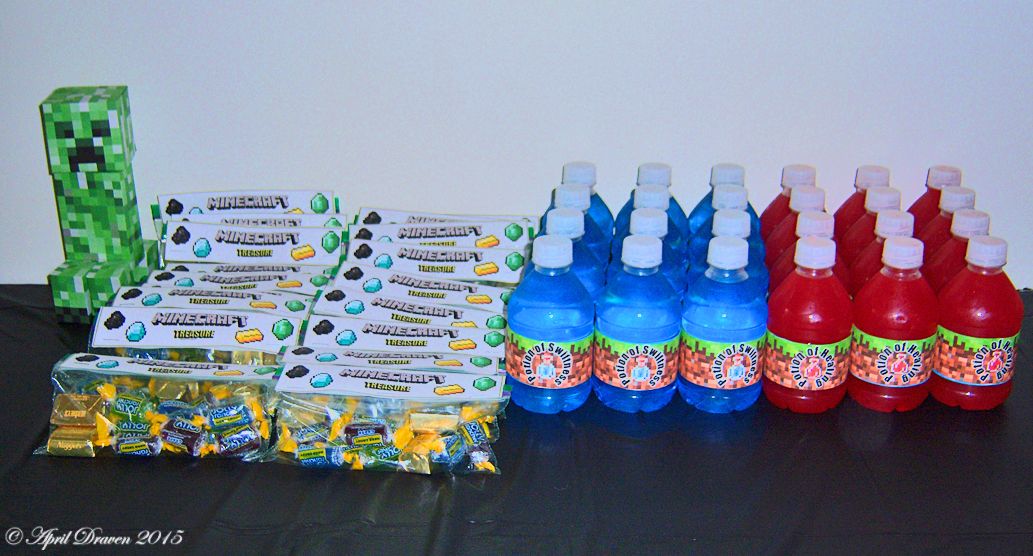 I found the large paper creeper in the pic
here
.
I wanted a little bit more decoration at the party so I designed some labels for 1 gallon Absopure water containers and a 7up container.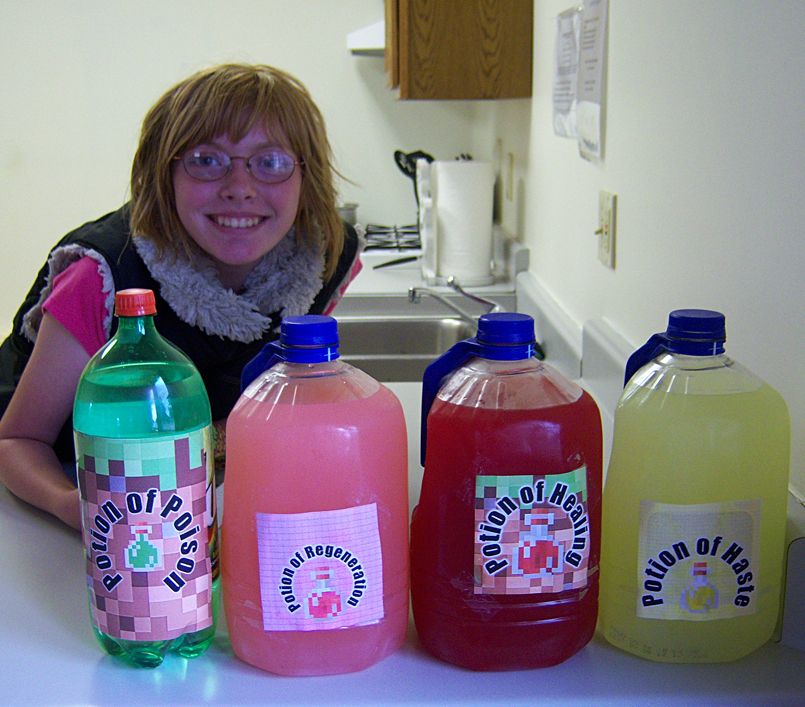 Then we just bought green plates, black table covers, green cups and silverware, and black and green balloons at the dollar store. (creeper colors)
Party done. Most of it was printed out. Why spend a bunch of money buying things that you can make? I spent quite a bit of time making these labels for them to only be used for one day, so I wanted to share these. I hope this helps if you are thinking of making a Minecraft party.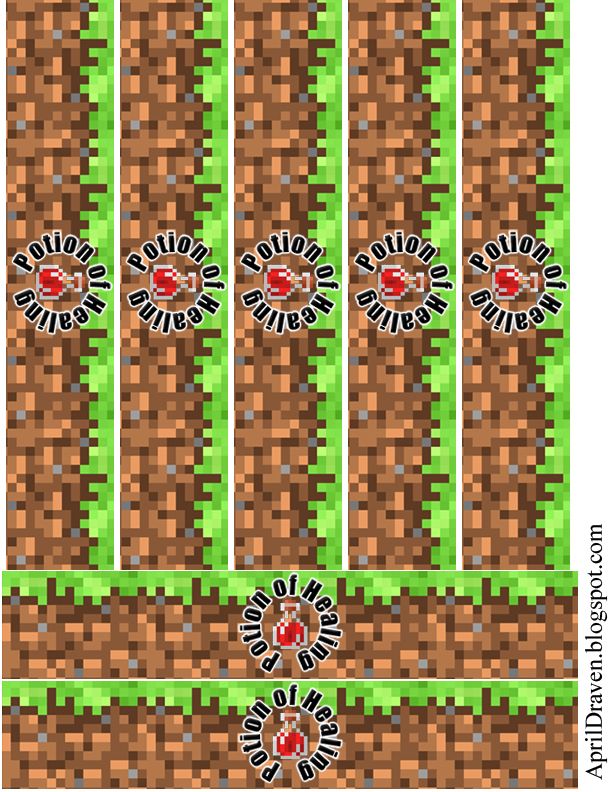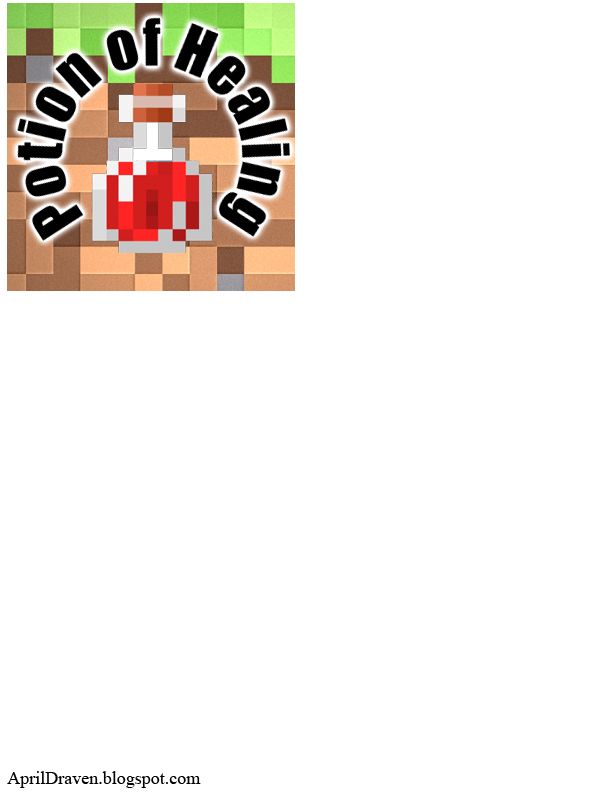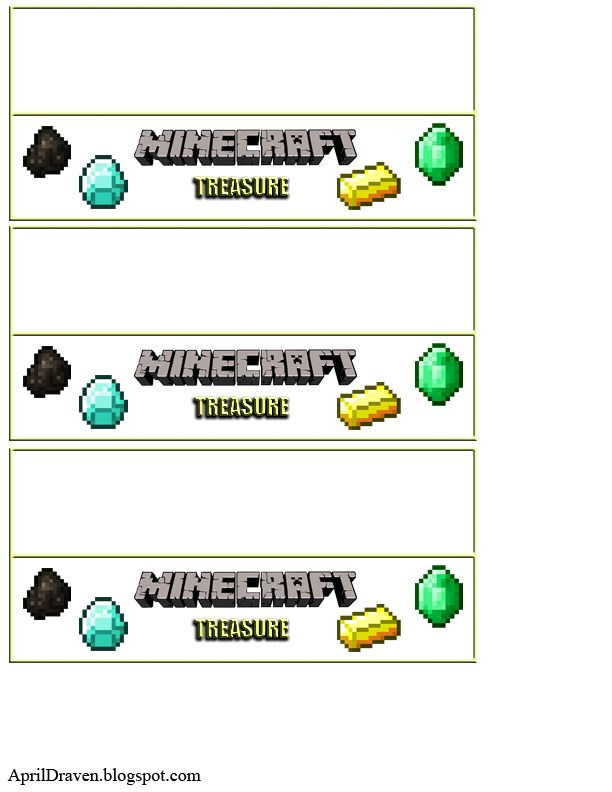 Thanks for looking.