I am Crafty Kitsune
My Super Power is Crochet
I grab a hook and then I play
I'm Crafty Kitsune
LOL
I couldn't decide what to be for Halloween so I thought Why not make my own super hero costume? So that is what I did. Yah, I am a little eccentric haha. I can't help it. I love Halloween :)
Okay, now onto the hats. My Sister-in-Law Jenny inspired the hat. I have loved foxes for a while and consider them to be one of my Spirit Guides. We were talking about hats and she mentioned that she loved foxes and that a fox hat would be awesome. I love foxes too so I just had to make one :)
My daughter wanted to be a Kitty for Halloween so I figured I would make her a hat so she wouldn't freeze. (Last Halloween was really cold) She loves orange so of course I had to find an Orange colored yarn haha.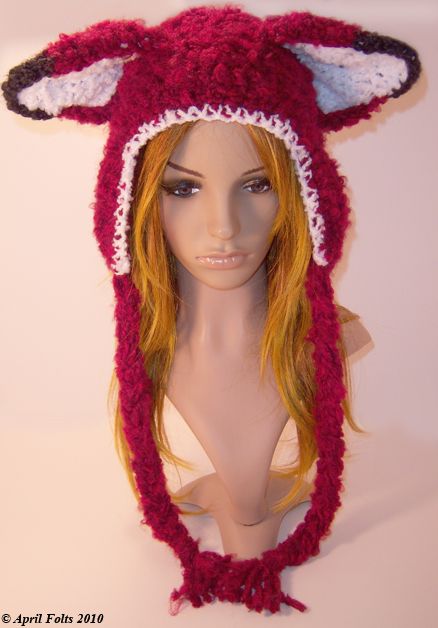 What do you think? If you can't see the pictures either click on them or right click and select view picture. I have the patterns available in my
ETSY SHOP
for $3 if anyone is interested :) You must use the same yarn in the pattern or a really chunky yarn for the hat or else the pattern won't turn out right.
***************************************************
NOTE:
I know this is unrelated but I feel it needs to be addressed. If you order a pattern from me and for some reason don't receive it within 24 HOURS of cleared payment.
Contact me immediately.
Please don't leave me negative feedback. If you don't contact me I have no way of knowing you didn't receive it. All kinds of things happen. Sometimes it goes in the spam folder. Maybe the e-mail address was wrong ect... Negative feedback hurts my shop and my feelings. I try really hard to help people with anything I can. I am not intentionally ignoring anyone. If I don't respond within a day e-mail me again. Like I said before, things happen. I don't mind really. Reminders help. I don't see it as a bother. I really do want to help. Thank You.