Ok so I have been on a hat kick lately so I decided to make my daughter another rainbow hat. It is too warm for the other one but it is getting chilly so I figured a beanie hat would do the trick. I like to make her hats in rainbow colors so she will stand out easily.
Me: "Picture time sweetheart."
Her: "I'm playing link."
Me: "fine, play link, but you have to smile just once and look at the camera once."
Her: "Okaaaaaaaay"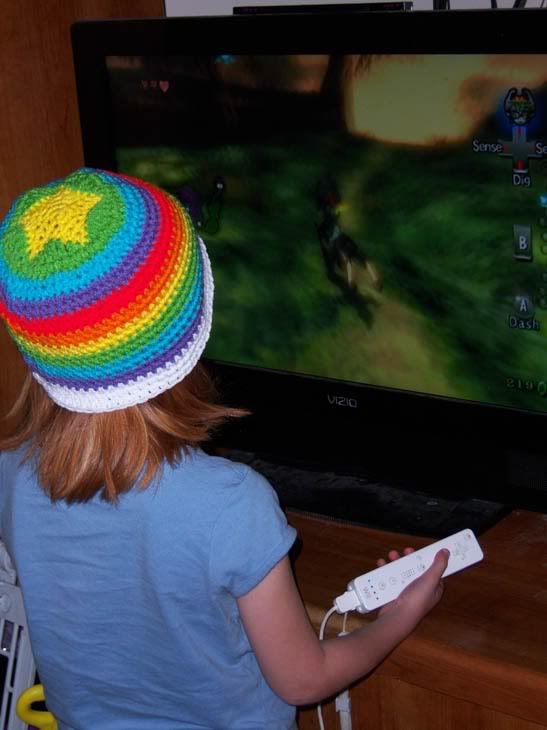 I have the pattern available for $3.00 in
My Etsy Shop
if anyone is interested.