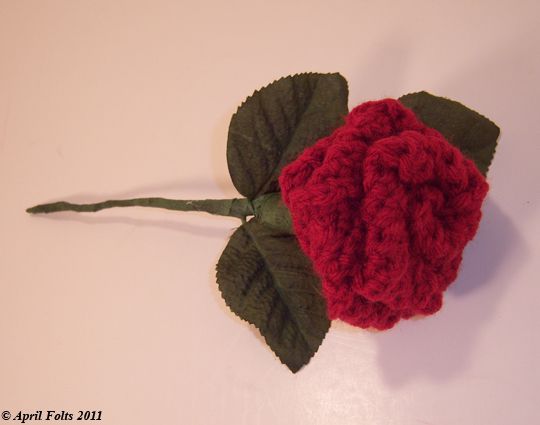 I have wanted to crochet a rose for a while now but I just couldn't decide on how I wanted to do it. So I did some searching and I came across this
wonderful video
on YouTube
This lady made roses out of ribbons. I have now made a ton of ribbon roses and I have tweaked the instructions a little. When I followed the YouTube tutorial I got confused and at the end my flower fell apart. So I made a picture tutorial with my new alterations so hopefully that will clear up confusion. I used ribbon in the tutorial because it is easier to see what is going on.
With an H hook, Ranch Red 100% Acrylic Worsted Weight Red Heart Yarn, I chained 77, turned and sc in each chain across ch 1, then sc in each sc across. Repeat until you have 4 rows. (You should have a long rectangle that resembles a ribbon) Fasten off, and follow the picture tutorial for how to do the rest. It is easier with yarn I think because you can sew any pieces that slip with the same color yarn so it doesn't show up ;D
If you can't see all of the picture, right click on it and select view image. Or right click and save the image so you can enlarge it :D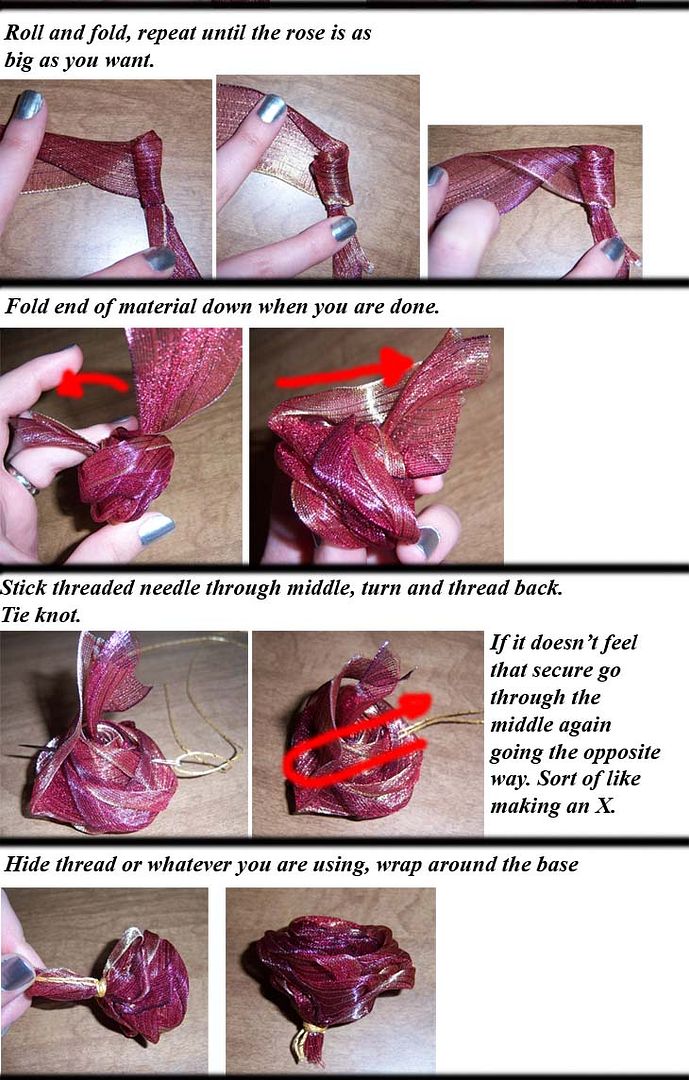 What do you think?