I was sledding with my daughter and when we went down the hill I got a face full of snow so I thought I should make a hat with a face mask. I also wanted earflaps because it is cold, but I wanted to be able to put my hair out the top too. I am not a morning person so this saves me time when I have to get my daughter ready for school hehe. I still have to wear a scarf with this but scarfs never stay up for me and this way it doesn't have to :)I especially love how I can take the face mask off whenever I want. I have the pattern for $3 in my
Etsy Shop
if anyone is interested.
If you can't see the picture either click on it or right click on it and select view picture :)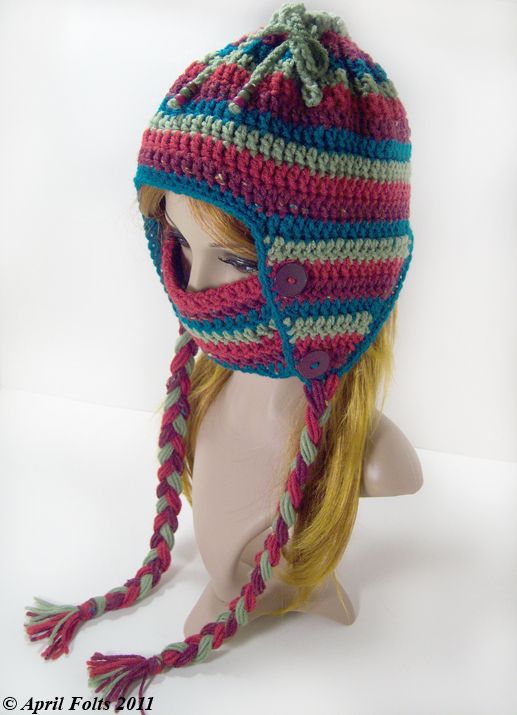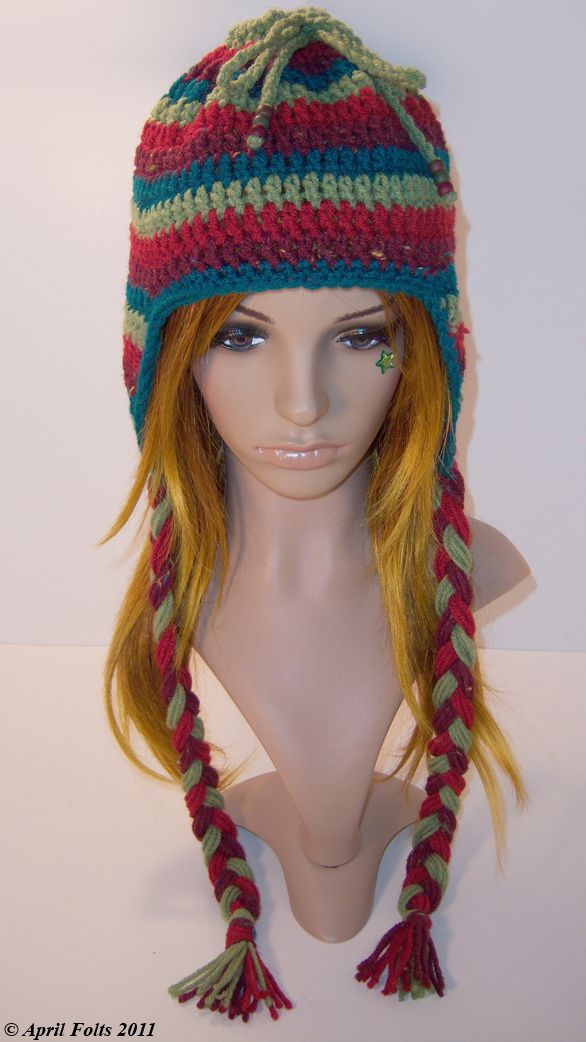 and since I can't get hair to go through the top on my mannequin I had to model. It isn't the greatest pic but it works lol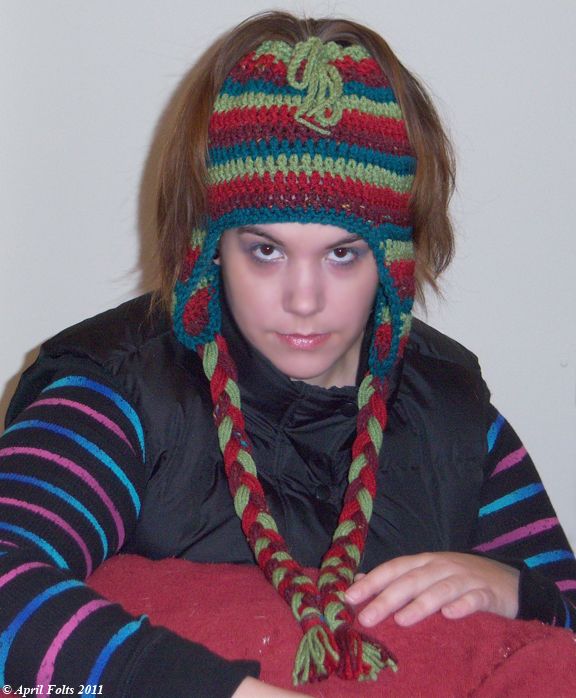 Some lady saw my hat and wanted one in Rasta colors. She told me she would pay me $45 for it so I said "Sure!" she wanted it to be a little slouchier than mine. When I finished it I couldn't get a hold of her. It makes me mad. From now on I am just making patterns. So If any of you want to sell hats made using my patterns (Not the Annie's Attic ones though. They have say over that and don't sell the TV character related ones. You don't want the big businesses coming after you) go ahead. Just link back to me and give me credit for the pattern. That's all I ask. I was mad before mostly because people were selling the hats and not crediting me. Passing it off as their own creations. Also I was making hats too and it felt weird to be in competition with myself. I am alright now. All is good :) Just please give me credit :D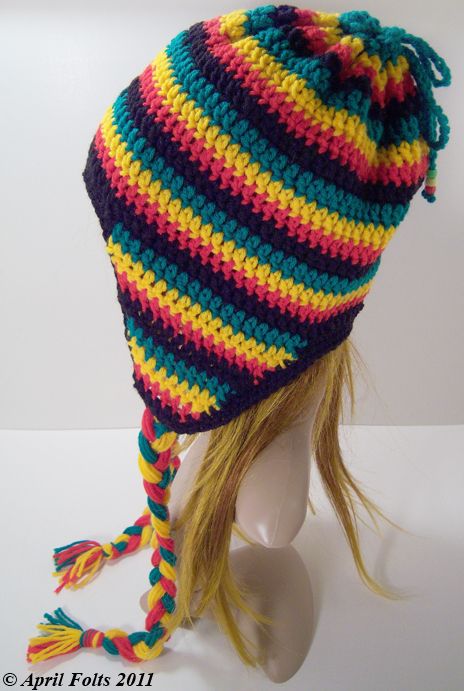 What do you think?
On a side note: I recently had to rename a pattern. Please refrain from using the other name in your comments or I might have to take it down again and I want it to be able to stay a free pattern :)
Tip: Always save the pattern you are working on. You never know if the person will be forced to take it down or not.