I crocheted this Phantom mask about a year ago but I got the idea to make it into a secret compartment picture last night. Here is a tutorial on how to do it :)
Take your crocheted piece and trace it on some plastic canvas. Cut it out, then trace the plastic canvas on some cardboard and cut it out. My work was bigger than a full piece of plastic canvas so I had to sew a couple pieces together. I also didn't have a full piece of cardboard so I had to duct tape a few pieces together too.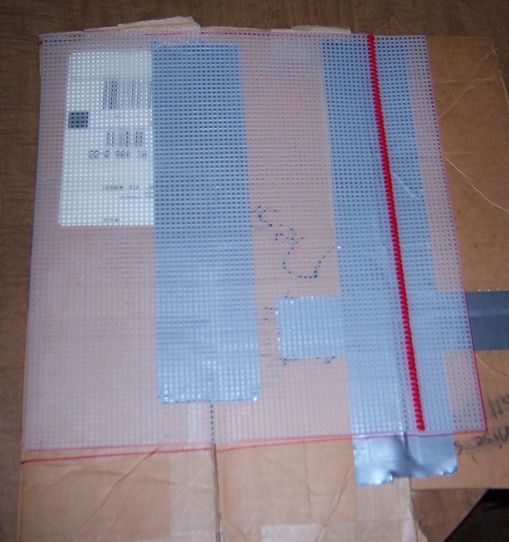 Then cut out the cardboard and cover in duct tape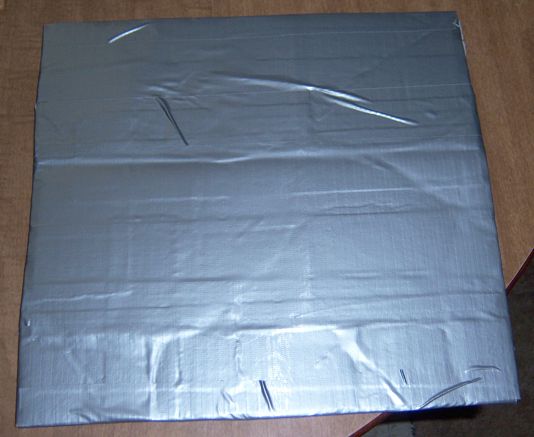 cut a piece of plastic canvas a little shorter than the other piece of plastic canvas for the hidden pocket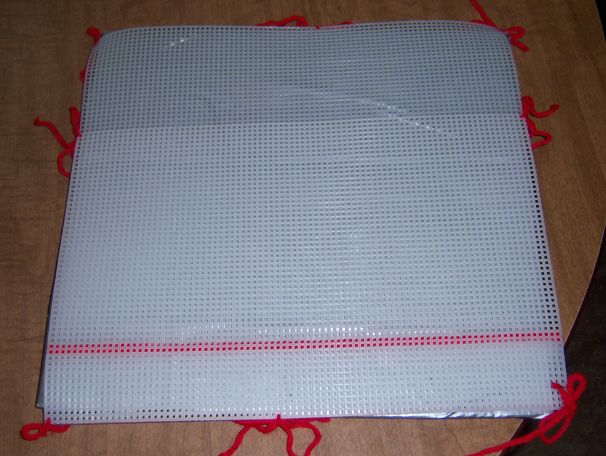 Lay design out, put the cardboard piece behind the design, place plastic canvas on top of that and cut some small pieces of yarn and tie it all around to hold it into place when sewing around the edge.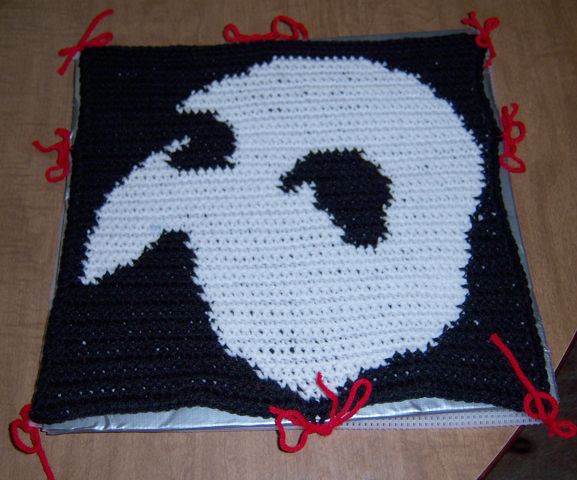 sew around the edge and attach a loop so you can hang it
get some paper and fold in half, slide it into the pocket, That way it will be easier to get stuff out of the pocket and it makes your stuff not visible at first. This is great for hiding money, pictures, letters, ect...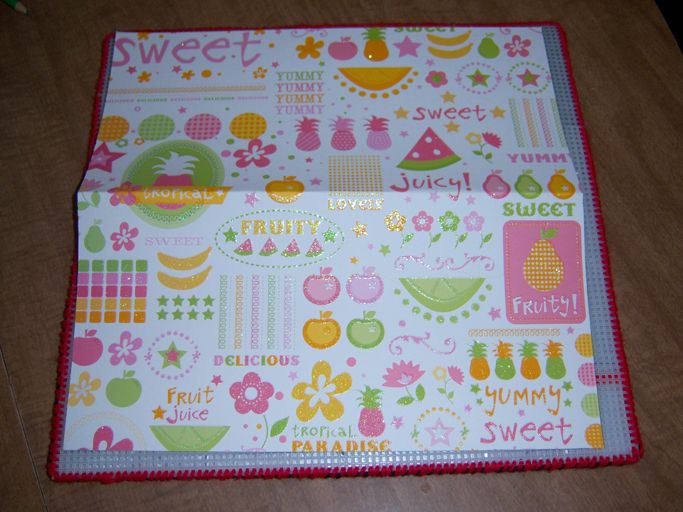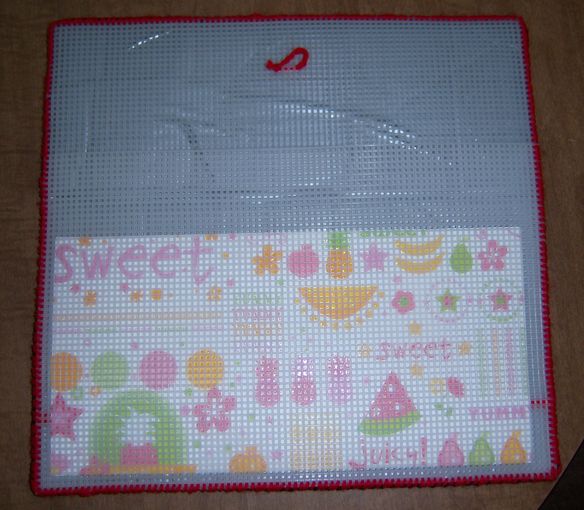 Here is the pattern for the Phantom Mask for those of you who want it :)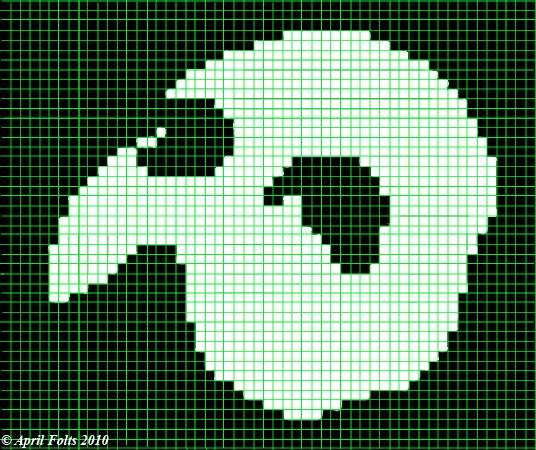 What do you think?
If you do make a picture hanging please link back to me :)
1. I would love to see what you come up with and
2. It helps me out.
Thanks :)