I had a dream about this hat. I woke up and then had to make it. It is pretty much the only thing I remember about the dream besides lots of trees lol. What do you think? This pattern is now available in
my Etsy shop
for $3.
(It is hard to take a picture of the side of your head in a bathroom mirror LOL)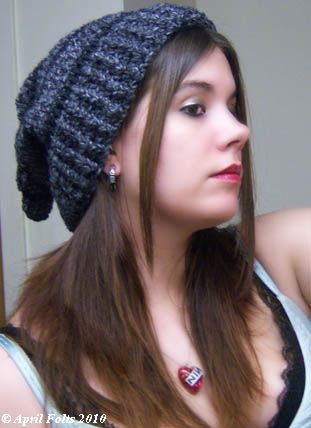 Here it is with it worn up on the forehead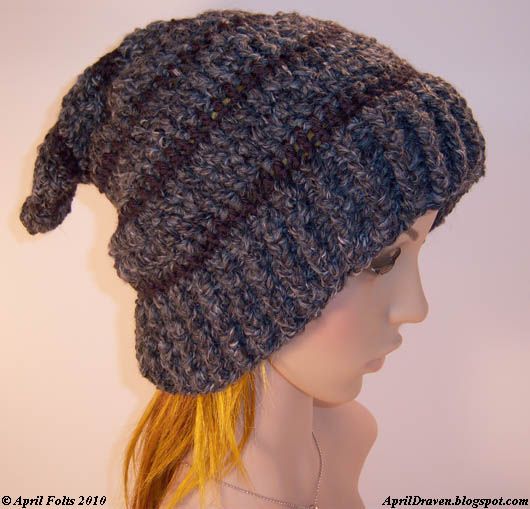 for some reason this hat reminds me of a witch hat. Someone else also told me it reminds them of the Lord of the Rings. Now I think of Gandalf when I look at it haha. I have been watching the movies a lot lately. Maybe it was in my subconscious or something hehe.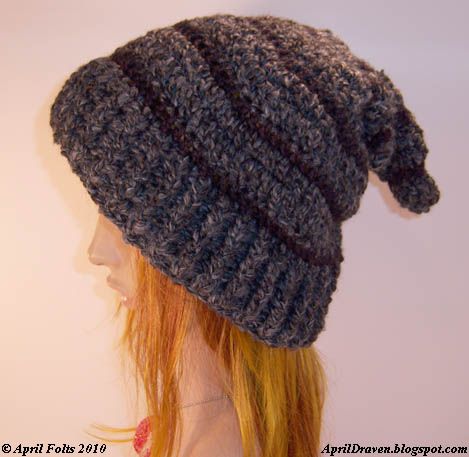 Here it is worn off the back of the head a little bit so it is slouchy