Ok so I am horrible at picking names for hats LOL. I was watching the newest episode of Doctor Who and at the end Rose had this awesome slouchy purple hat. I immediately wanted one. I wanted mine more elaborate though. I already made a Cable Fae Slouch Hat so I figured I would combine the two ideas. Slouch with Cables. I usually don't model my own hats but I needed a new profile pic so I figured why not kill two birds with one stone lol. What do you think?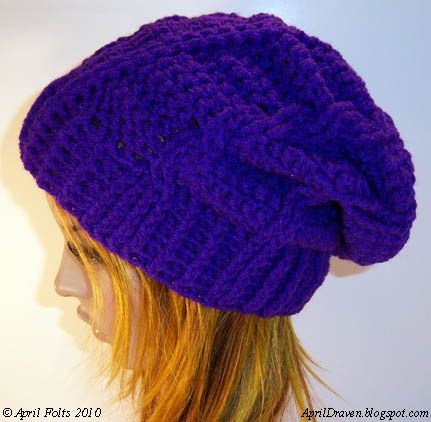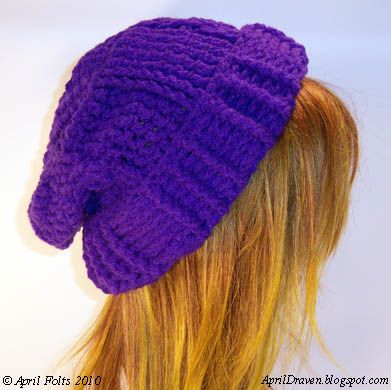 If you purchased this pattern and don't know how to do the *Cable Cross* Here is a link to a video that should help:
(Cable Cross: Here is a video I found on how to do the
Cable Cross
*it isn't really called that I don't think*)
I have the pattern available for $3.00 in
My Etsy Store
if anyone is interested.