My daughter stretched out her Link Hat that I made her and now it falls off her head so I had to make her a hat that was more snug. I decided to make her this. She loves Mario and Twinkle Stars so this was perfect for her :) I would have used my model head but the hat wouldn't fit her lol. It's all good my daughter loves the camera. If I could only get her to stay still though haha. Everyone says she looks like Dakota Fanning. I can see that :) Ok on to the hat. I know I said no more projects until Yule but she needed it ;) If you can't see the pictures right click on them and select view picture :)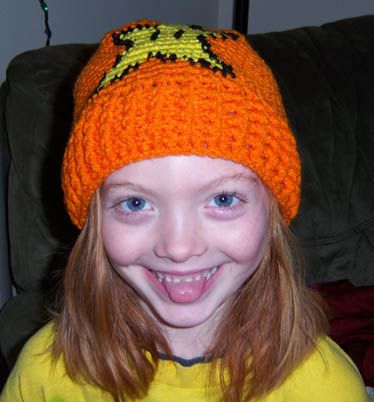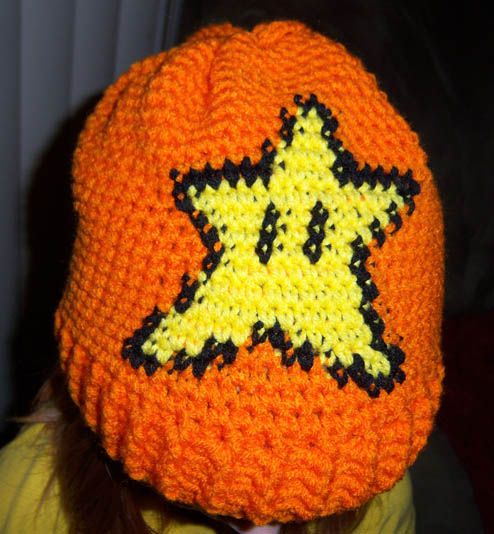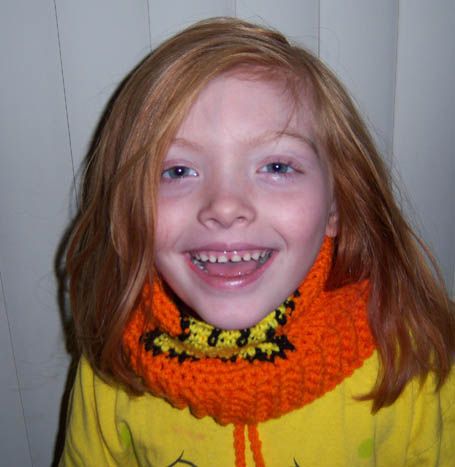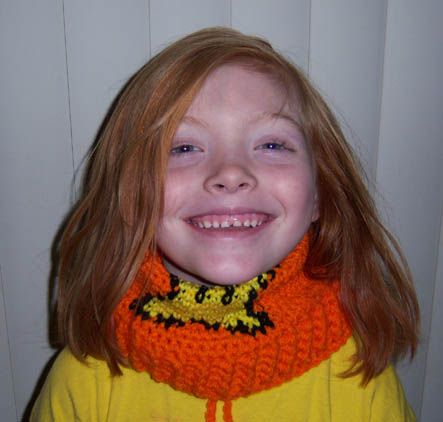 Ok on to the pattern...
Child's Invincibility Star Convertible Hat
By: AprilDraven
for personal use only
Yarn: regular 4 ply worsted yarn
abbreviation meanings:
sc: single crochet
dc: double crochet
fp: Front post
bp: back post
ss: slip stitch
sk: skip
FO: Fasten Off
H/8-5.00MM hook
100% Acrylic yarn (the cheap stuff LOL)
with main color ch 60 join to first ch with a ss to form a circle (or chain enough to go around your head or the Child's), ch 1
Rnd 1: sc in each ch around, join with a ss to top of first sc, ch 2
Rnd 2-6: *1dcfp, 1dcbp* repeat from * to * around, join with a ss to top of first dc, ch 2 (5 rounds) (on the end of the 5th round ch 1 instead of chaining 2)
Rnd 7: sc in each dc around, insert marker because from now on you will be working in the round
Rnd 8: 22 sc, Start the star pattern. I figured out the 22 by taking the amount of stitches the star was across and subtracting that number from how many stitches I had and then divided that number by 2. That will put the star on the front of the hat. So if you are making an adult hat or are putting another charted thing on it (I have a Mario mushroom and a NIN chart that would work too)that is how to do it.
Rnd 9-32: sc in each sc around (23 rounds if making an adult hat keep going until it reaches about 10 inches, You might have to keep going even more than that if you have a bigger head)
Last Round: join with 1 ss, ch 2, sk 1, 2 sc *ch 1, sk 1, 2 sc* rep from * to * around, Join with 1 ss, FO
for the top tie ch 140 FO and weave around the top holes and cinch shut and tie a bow. add beads to the end ties and you are done :D
You can wear the hat as a slouchy hat, Pull your hair through the hole in the top, fold up the brim, or wear it as a scarf.
**********************************************************************
This
work
by
April Folts
is licensed under a
Creative Commons Attribution-Noncommercial-No Derivative Works 3.0 United States License
.
***********************************************************************