This is an adult hat but I got sick of modeling so I just had my daughter model. It is hard to take a picture of a hat in a mirror and not get the camera or the flash in the way.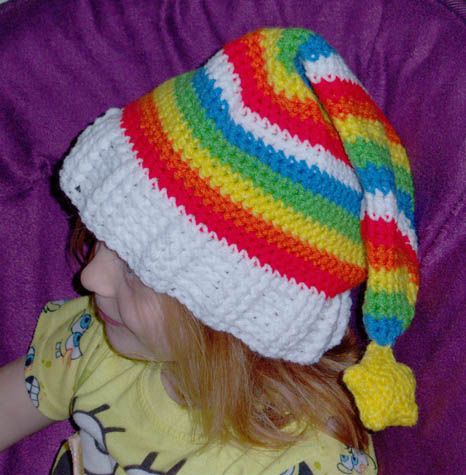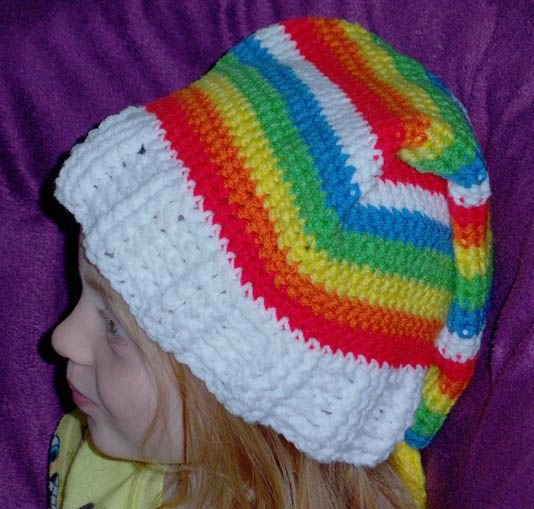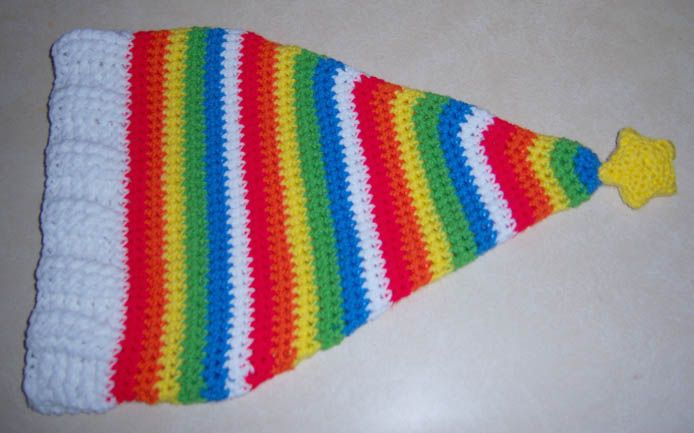 and the little stuffed star at the end
This pattern is available in
My Etsy Shop
for $3.00 if anyone is interested.